Széchenyi Prize for Beáta Sperlágh
Wednesday, 15 March, 2023
Beáta Sperlágh, Deputy Director General of our Institute, Head of the Molecular Pharmacology Research Group, on 14 March 2023, was awarded another high distinction. On the occasion of our national holiday, she received the Széchenyi Prize at the Parliament.
Established in 1990, the Széchenyi Prize is awarded to "anyone who has achieved an exceptionally high standard of excellence in science, technology, research, technical development, medicine, or education, and who has achieved an exemplary and internationally recognized achievement".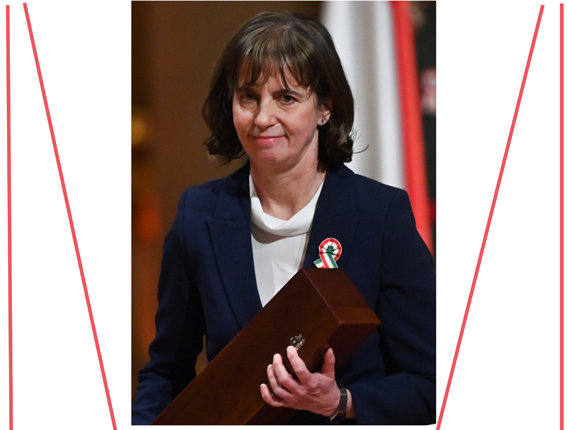 The quality of the work carried out at our institute is also reflected in the fact that Beáta Sperlágh is our sixth Széchenyi Prize winner, following Tamás Freund (2005), Gábor Makara (2011), Szilveszter E. Vizi (2012), Zoltán Nusser (2012) and László Acsády (2022).
Beáta Sperlágh received the award from President of the Republic Katalin Novák in the Dome Hall of the Parliament.
The laudation highlighted her outstanding scientific work in the field of the role of ATP molecules in the transmission of impulses between neural networks, which is responsible for the energy supply of the brain, and her outstanding professional activities in the field of the successful international representation of Hungarian pharmaceutical research.
We congratulate Bea and her team on this award and wish her many more discoveries that may contribute to the treatment and prevention of the serious neurological diseases and disorders she is researching.